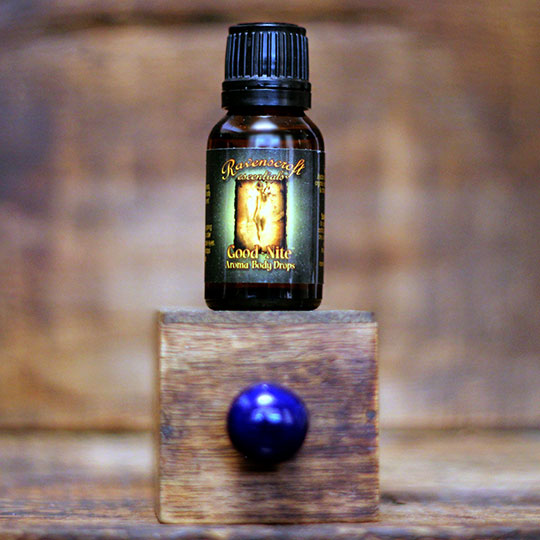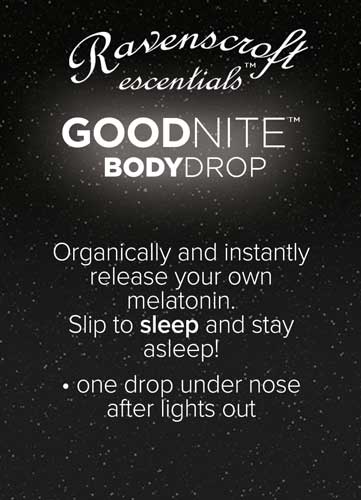 Release you own melatonin organically and instantly for a full night's rest. Slip to sleep and stay asleep.
Usage:
For sleep, just after going to bed, dab 1 drop under nose & immediately close eyes. For bath, rub three drops on each shoulder.
5 mL: 110 drops
15 mL: 330 drops
30 mL: 660 drops

Ingredients:
Organic jojoba oil, roman chamomile, organic lavender, organic orange & other pure essential oils.
Our brain and heart health, immune system, productivity, emotional balance, creativity, vitality, and even our weight is directly affected by how much sleep we get. While many people suffer from insomnia, there are also those who suffer from what I'll call "Can't Turn My Brain Off Syndrome". Even after climbing under the covers and shutting our eyes, our minds go round and round, making it difficult to drift off into our necessary slumber. Believe it or not, Insomnia isn't a condition, but a symptom. Chronic insomnia may very well need to be addressed between you and your physician. However, if you have implemented all of the methods known to ensure a good night's sleep (such as keeping a consistent sleep time routine, having a cool, dark environment, staying away from late night meals, caffeine or alcohol, and exercising regularly), yet you still find yourself dealing with acute insomnia (bouts of trouble falling or staying asleep), there are many natural ways to help with this. According to the CDC, nearly nine million adults take prescription sleeping aids. Nine MILLION people ingesting pharmaceuticals so they can sleep at night. The good news is that for those of us seeking to live as healthy and natural as possible, there are lots of other options! There are teas, meditation, and our specialty, Organic Essential Oils! Numerous oils have proven to be an effective alternative to popping pills before bed, and although there are many to choose from, we'll be sharing the Top Three Essential Oils for a Good Nite's Sleep… 
"I wanted to let you know how pleased I am with your Good-Nite™ essential oil. I suffer from DDD (Degenerative Disc Disease) and Sacroiliac subluxation which has made it very difficult to get a good night sleep for several years now. The first night I used the Good-Nite™ oil and I was hooked. I sleep all night and woke up feeling rested for the first time in a long time. There is a lot to be said about getting a good night's sleep. I am so glad I found you and your essential oils. This has truly helped change my life in a positive way. I can't thank you enough."
- Bob S.