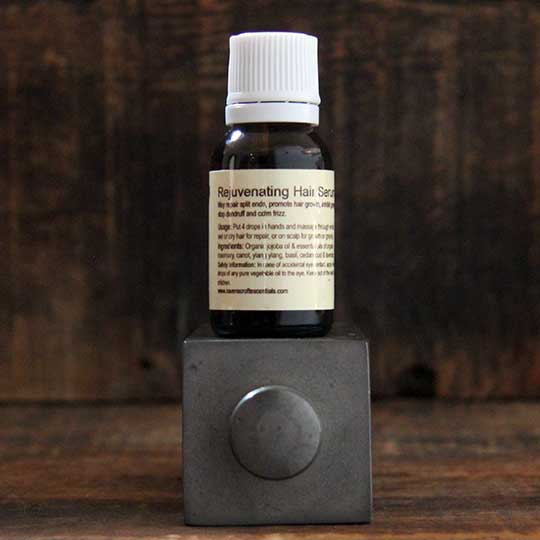 May repair split ends, promote hair growth, inhibit graying, stop dandruff and calm frizz.
Usage:
Put 4 drops in hands and massage through ends of wet or dry hair for repair, or on scalp for growth or graying. Use more for longer hair.
15 mL: 330 drops
30 mL: 660 drops
Ingredients:
Organic jojoba oil & essential oils of organic rosemary, carrot, ylang ylang, basil, cedarwood & lavender..