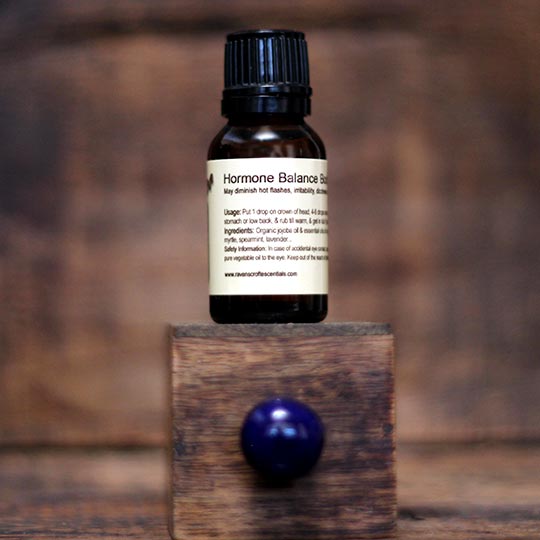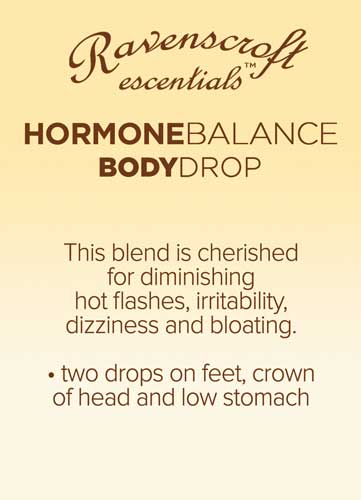 May diminish hot flashes, irritability, dizziness & bloating.
Usage:
Put 1 drop on crown of head, 4-6 drops around ankles, low stomach or low back, & rub till warm, & get in tub if possible, not necessary.
5 mL: 110 drops
15 mL: 330 drops
30 mL: 660 drops
Ingredients:
Organic jojoba oil & essential oils of organic sage, geranium, myrtle, spearmint, lavender...