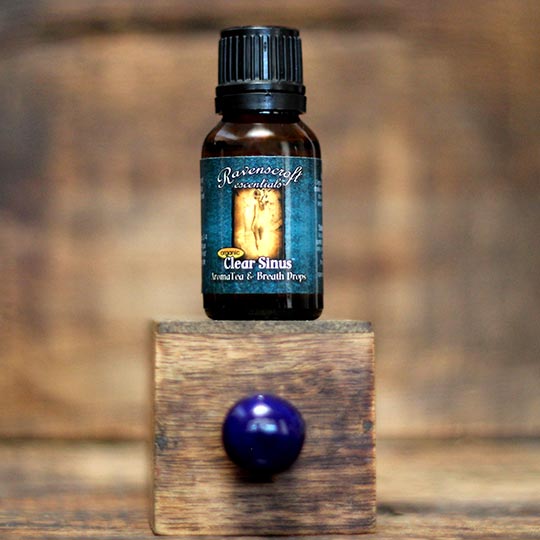 This blend helps clear respiratory congestion while giving a rejuvenating lift. Wonderful for headaches. Open up & smell again. Mmnn!!
Usage: Breath
- Patiently allow 2-4 drops to fall onto tongue.
Tea
- 10-15 drops in hot water & immediately stir, sniff 'n' sip.

Ingredients:
Distilled water, organic agave nectar syrup, organic essential oils of rosemary, peppermint, eucalyptus...
NATURAL RELIEF FOR HEADACHES & MIGRAINES
Let's not beat around the bush. Headaches (migraine, tension, sinus, etc.) have the potential to ruin our day. Well, let's be real, migraines can destroy one. Thankfully, for those looking to utilize a homeopathic approach to prevent and provide relief from these bad boys, today is a good day! 
According to the World Health Organization (WHO), up to two thirds of all adults experience headaches and/or migraines at least once a year. Obviously, because you're reading this, you probably have a much higher occurrence and are looking for additional and alternative treatments for them. There are a plethora of homeopathic methods at your disposal to aid in the prevention and treatment of these nasty beasts. Along with drinking plenty of water, exercise, eating healthy food, using warm/cold compresses, acupuncture, getting sufficient rest and ingesting proper vitamins, the use of Organic Essential Oils can be a natural, effective tool for preventing and treating all types of headaches. So, let's share some essential oils that can help you and how they work... Click here to learn more.