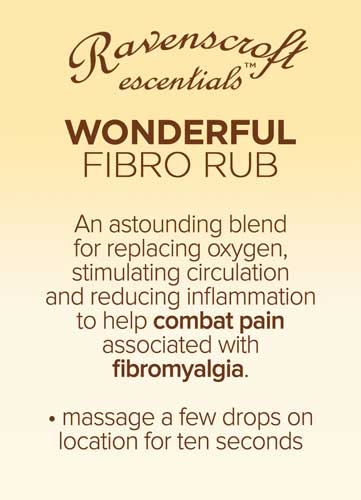 Essential Oils for Fibromyalgia
May relieve pain and alleviate symptoms of Fibromyalgia. This blend promotes oxygenation, which is essential for those suffering from Fibro.
Usage:
Rub 3-5 drops on areas needed, 1-2 times daily.
5 mL: 110 drops
15 mL: 330 drops
30 mL: 660 drops

Ingredients:
Jojoba oil & pure organic essential oils of helichrysum, marjoram, spruce, wintergreen, peppermint & clove, and lots of love and intention.
"I have been using Ginger's Wonderful Fibro Rub for many years. Easy to apply topically, it has a pleasant aroma, works fast, and really helps my Fibromyalgia pain." 
- Shari H.