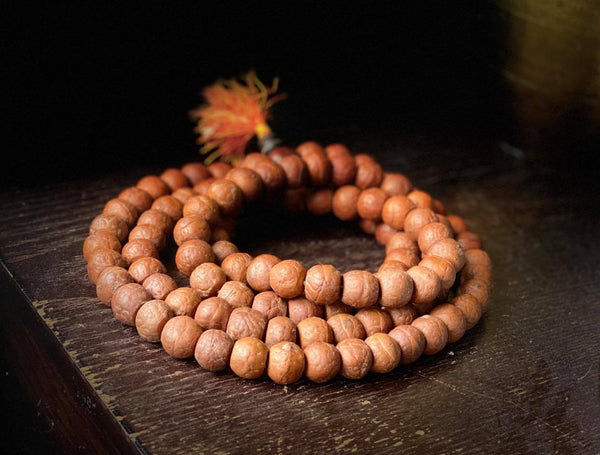 This handmade mala is made of real Bodhi seeds.

Even if you are not Buddhist you can wear these to bring good luck and energy.
Bodhi in Sanskrit means enlightenment.
Lord Buddha attained enlightenment under a Bodhi tree in Bodhgaya, Bihar, India.
Bodhi trees and bodhi beads are said to enrich the mind & are highly valued due to their spiritual qualities.
These seeds are sacred in the Buddhist religion.
It is said that the only place that these sacred seeds will grow, is in Timal in Nepal!
The mala is approximately 53 inches long with 108 beads and 1 "head" bead (as is standard for malas). Each bead is approx. 1/2 inch wide and the tassel is a rich marigold color.